Article written by: SOPHIE HIRSH
There are so many fashion brands on the market making "vegan leather goods" , but most are derived from plastic. However, a new brand out of Mexico called Desserto is shaking things up by turning nopal cactus leaves into organic, all-natural, cruelty-free leather. Desserto is the first cactus-based leather on the market, and the material has the potential to make the vegan leather industry much more sustainable.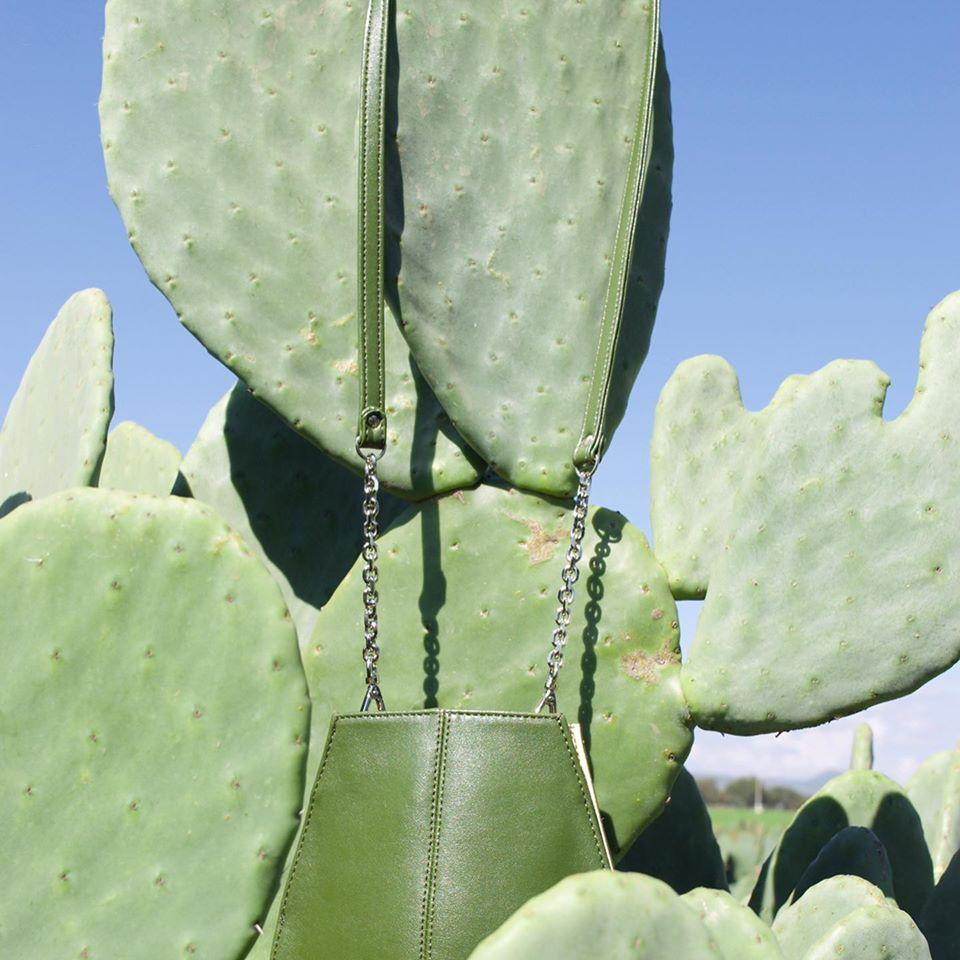 Adrián López Velarde and Marte Cázarez debuted their innovative brand Desserto, created by their company Adriano Di Marti, at the International Leather Fair Lineapelle 2019 in Milan.Desserto showed at RawAssembly, a sustainable raw materials sourcing event in Australia. Vogue Australia reported that Desserto had the most buzz of all companies at the entire event — so the brand is certainly one to watch out for.
As reported by Fashion United, Desserto's cactus leather is organic, partially biodegradable, soft, durable, and high enough quality that it can be used to make clothing, accessories, furniture, and even car interiors. "After two years of research and development, we managed to produce a suitable material that complies with the features and technical/mechanical specifications required by those industries that use animal or synthetic leather," co-founder and vice president Adrián López Velarde told Fashion United in an interview.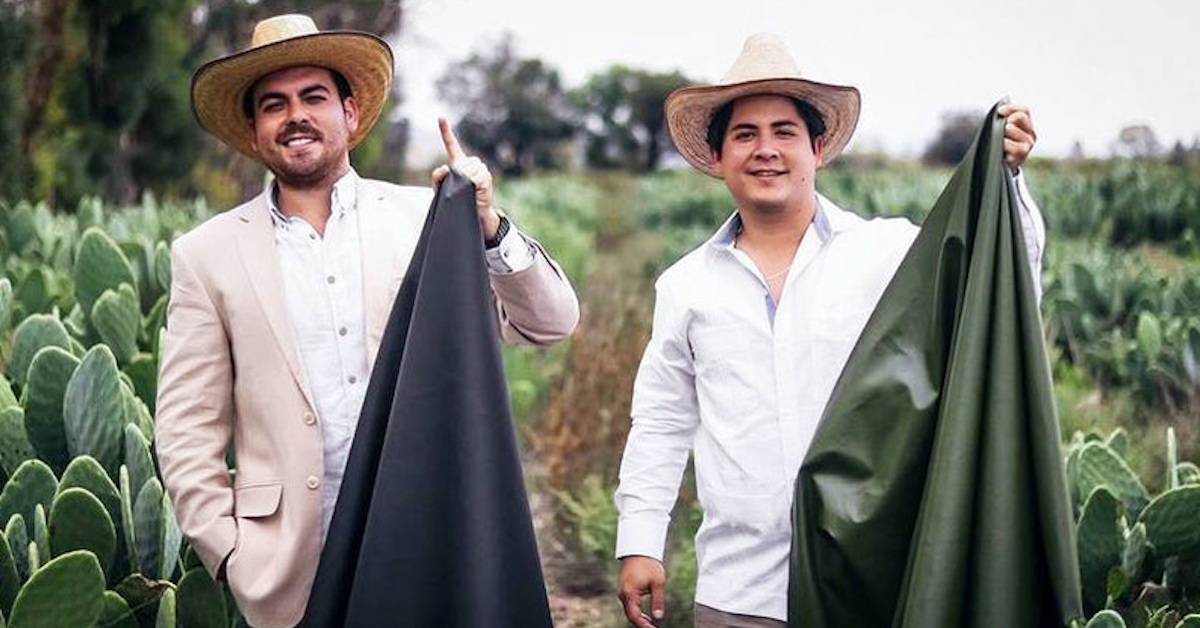 López Velarde and Cázarez came up with the idea for Desserto after learning about the plastic pollution crisis. As explained by Fashion United, the two innovators were intrigued by the nopal cactus because it grows in abundance throughout Mexico and does not require any water to grow. They spent the past two years doing research and development, and finally figured out how to turn nopal cactus leaves into the perfect cactus-based leather.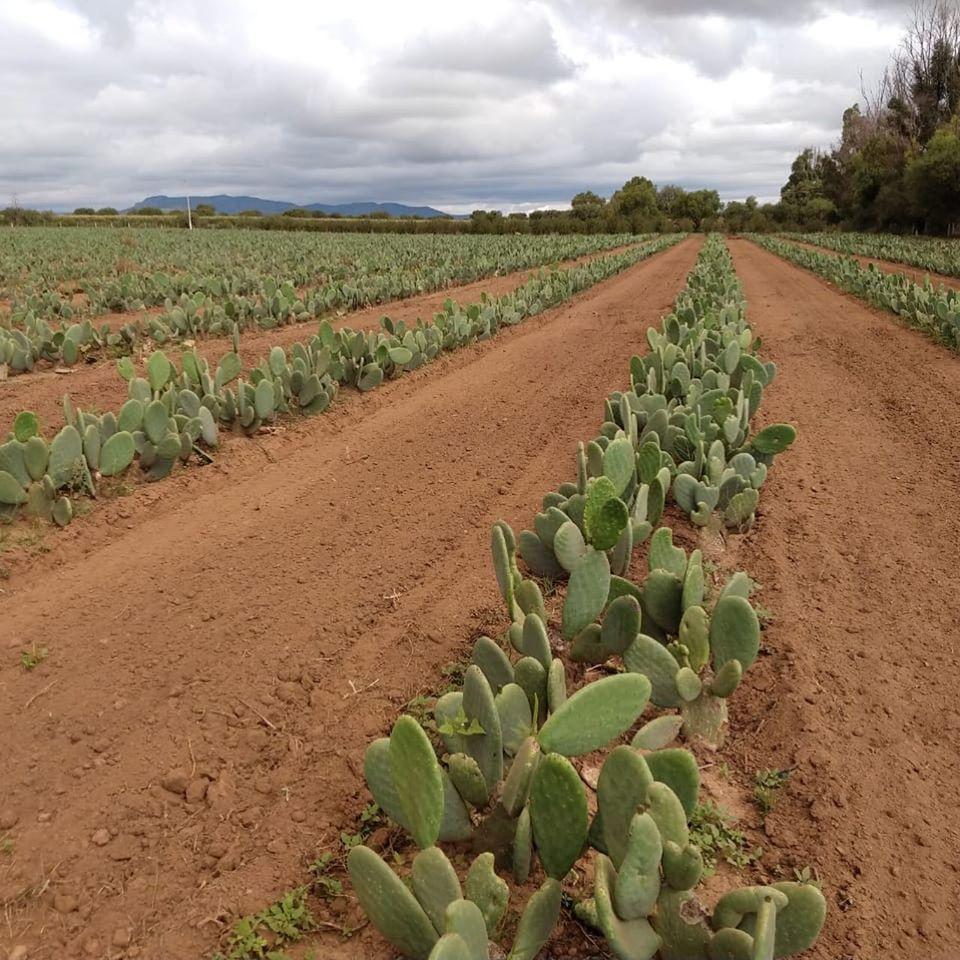 The purse and wallet pictured are just samples made from the cactus leather — López Velarde and Cázarez do not plan to make their own products, but rather sell the fabric to other designers and fashion brands. "It's the right time to offer this alternative, because not only are consumer industries interested in new materials like these, but also more and more end-consumers are demanding environmentally friendly materials," López Velarde told Fashion United. 
That said, it's unclear when brands will start producing cactus leather products using Desserto. "The biggest challenge we have encountered is finding a way to make our materials accessible for small and medium-sized companies, because sometimes minimum purchase quantities are a barrier for them," López Velarde said. "This is why we always try to have an inventory so they can buy small quantities, and we are also working with potential suppliers who can make our materials available for everyone."
Most vegan leather goods are made from plastic, either PVC (polyvinyl chloride) or PU (polyurethane), which both contain toxic chemicals, phthalates, and traces of bisphenol A. These items are not biodegradable, and often end up in landfills when they are no longer wearable. That said, buying vegan leather, even if it is plastic-based, is still more environmentally friendly than leather items made from animals, for several reasons. For one thing, many resources are needed to raise animals for leather, including huge amounts of land, water, and feed; livestock (especially cows, which are often used for leather) emit significant amounts of methane, a greenhouse gas; and their feces pollute the air, soil, and waterways, putting local communities in danger, according to the NRDC. 
Source: https://www.greenmatters.com/p/vegan-cactus-leather-desserto